Everybody loves a bargain…..and we have a great one for you!  During the month of May we are having a   "Two for the Price of One"  event.

Every dollar donated to Meow Village May 1st through May 31st will be matched by The Lindgren Foundation up to $5,000

.  Just imagine – a potential of $10,000 to go toward food and medical care!  Just like doubling your money!
If you've thought about making a donation-now is the time!  Your donations DO make a difference.  Not only do they save lives, they help mend painful wounds; treat horrible upper respiratory infections; fill empty stomachs AND spay or neuter every cat we rescue! Our many success stories are a direct result of your support-we couldn't do it without you.  Please consider making a difference for a cat or kitten in need-today! You won't want to miss this chance to save or improve two lives for the price of one!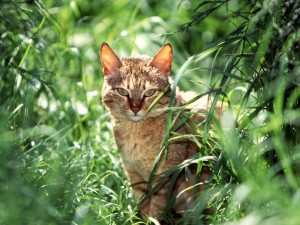 Meow Village is an 'all volunteer' 501(c)3 non-profit, based in Aurora, Oregon.  Our focus is to improve the quality of life for feral cats.  We are committed to providing them a safe environment in which to live, including food, shelter and medical attention–including spay and neuter as needed.
Their "safe environment" may be with an existing colony, a barn environment (visit our Relocation Program page), or in a family home. The decision is based on what is best for the cat given their level of socialization, personality, health and any other extenuating circumstances. Regardless of their location, we ensure they receive proper food, shelter and overall care.
In addition to rescue, we work to educate communities in the importance of spay and neuter, build partnerships with other 'no kill' organizations and, lastly, to change attitudes toward feral cats who we believe deserve the same chance to live a happy, peaceful life that domestic cats enjoy.
If you have feral cats in your community and would like to join our efforts in resolving the feral cat crisis, we will loan you our traps and assist you through TNR (Trap, Neuter, Return) process.
Be sure to visit our Available Cats page as our rescues are simply the sweetest cats you've ever met. They're just purring and waiting for someone to love–and to love them.
Thank you for visiting our website. We appreciate your support!